anniversary
190 YEARS OF 'ZOEPPRITZ SINCE 1828
WITH CLEO KRETSCHMER
Celebrating since 1828
A company boasting a history dating back to 1828, can pop the cork a little louder on the eve of their 190th anniversary. The two founding brothers Georg and Jacob Zoeppritz would have delighted in the continued longevity of their company. Today, the family lineage of the oldest wool weaving mill in Europe lives on through siblings Simone Jelli and Jan Alt who are currently lead it.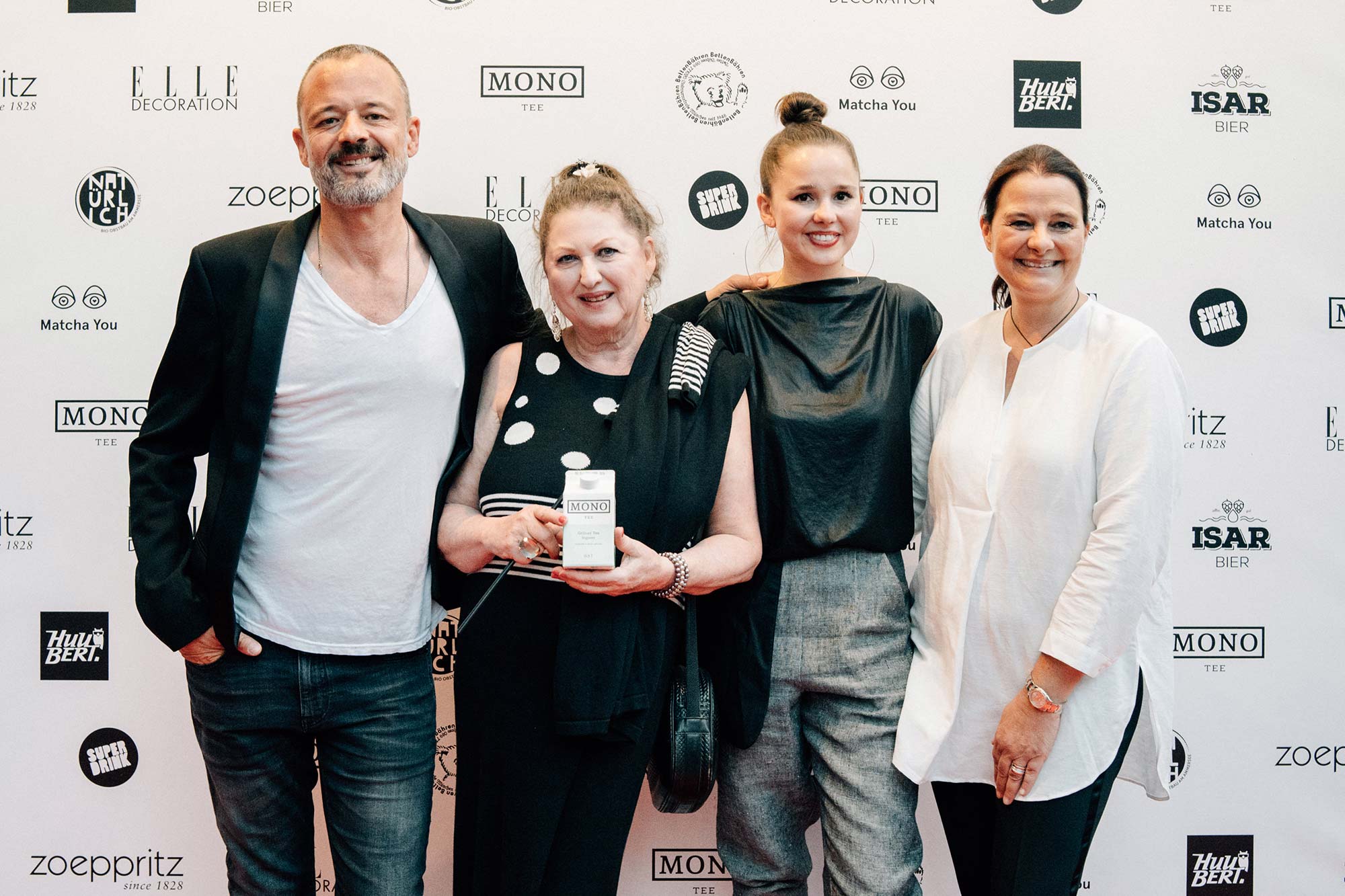 Actress Cleo Maria Kretschmer as part of the 'zoeppritz since 1828'-family: Jan Alt, Isabel Jelli, Simone Jelli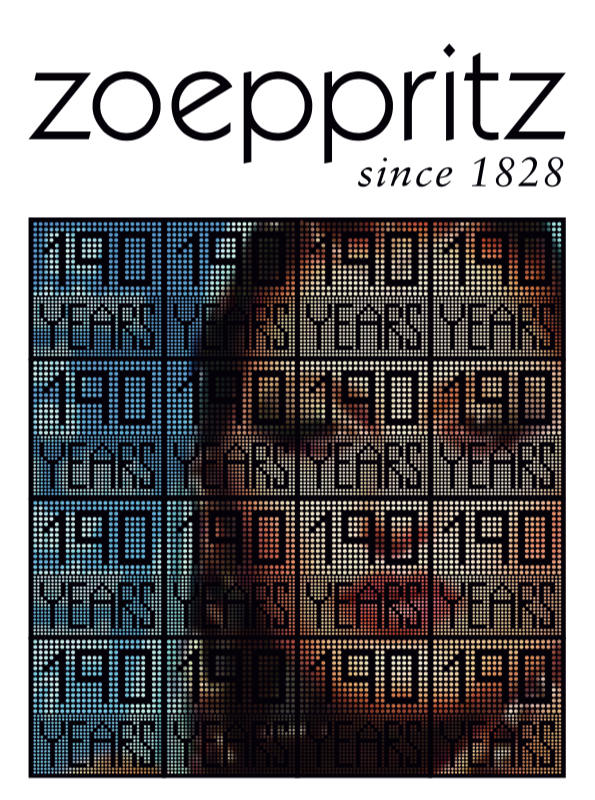 A party fit for the cinema: Arabian nights in the heart of Munich
Just as our collections convey easiness and joy, so too should the celebration of our 190th anniversary!
The Munich cult movie "Arabian Nights" by Klaus Lemke starring Cleo Kretschmer, inspired us in the thematic transformation of the backyard at our headquarters at Lindwurmstraße 125 in Munich. It was a great pleasure for us to welcome our special guest Cleo Kretschmer for the evening, the endearing actress has since become a good friend of the family.
On the red carpet with Elle Decoration and Munich nobility
Of course it was the specially invited guests and partners that brought this anniversary to life. Having the magazine Elle Decoration by our side as media partner was a great honour, as was the extraordinary visit of professor Sebastian Zoeppritz - a descendant of the two company founders. His gift for our 190th anniversary was simply wonderful: an original copy of the "100 years of Zoeppritz Jubilee Publication" from the year 1928.
The easy, laid-back and familiar atmosphere captivated Munich's nobility, who celebrated just as exuberantly as the other guests. A sublime addition to the already fantastic evening was the musical talent of young Berlin duo Catt & Alessio, who sang from their current album and later in the night Bineta Hansen evoked memories of Amy Winehouse with her beautifully expressive voice.
We are already looking forward to the next big party – at the latest in 2028: 200 years of 'zoeppritz since 1828'!
---