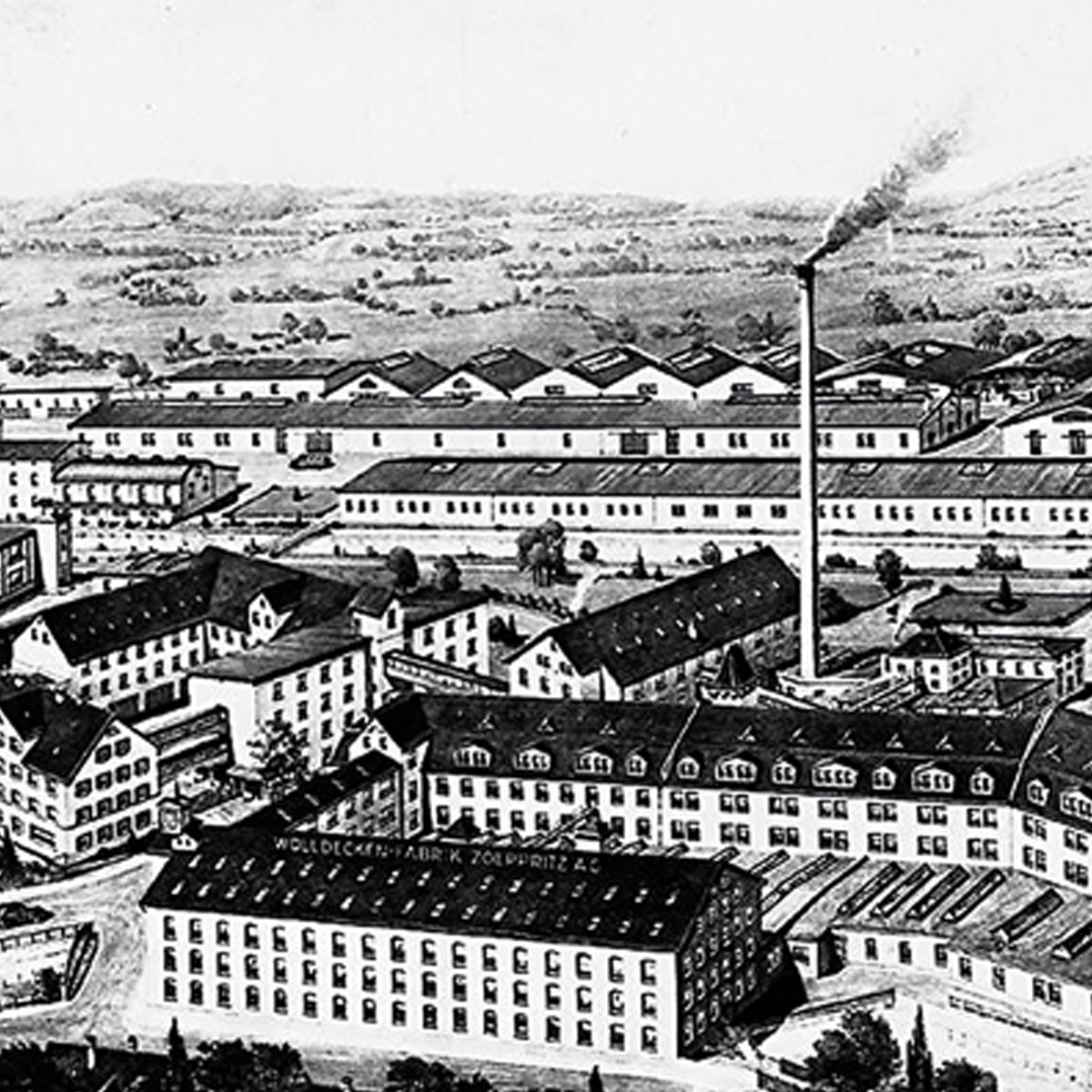 'zoeppritz since 1828'

190 YEARS OF HERITAGE, QUALITY, PASSION
Made with love, to be loved - from the oldest wool weaving mill in Europe
We have been creating textiles with passion since 1828. That, you can feel: whether living, sleeping, bathing or simply just wearing them.
The foundation of our historic brand was laid in 1828 by brothers Jacob and Georg Zoeppritz. Europe's oldest weaving mill is run in family with much joy and admiration. Our century long heritage, excellent quality and passion for beauty are the cornerstones which define our values and production.
Our rich heritage and historical design DNA are endless sources of inspiration for the creation of truly distinctive products. One such characteristic design is our traditional meander pattern, first used in the early 20th century when we were the exclusive textile outfitter for the legendary Zeppelin airships, which to this day is a recurring element throughout our collections.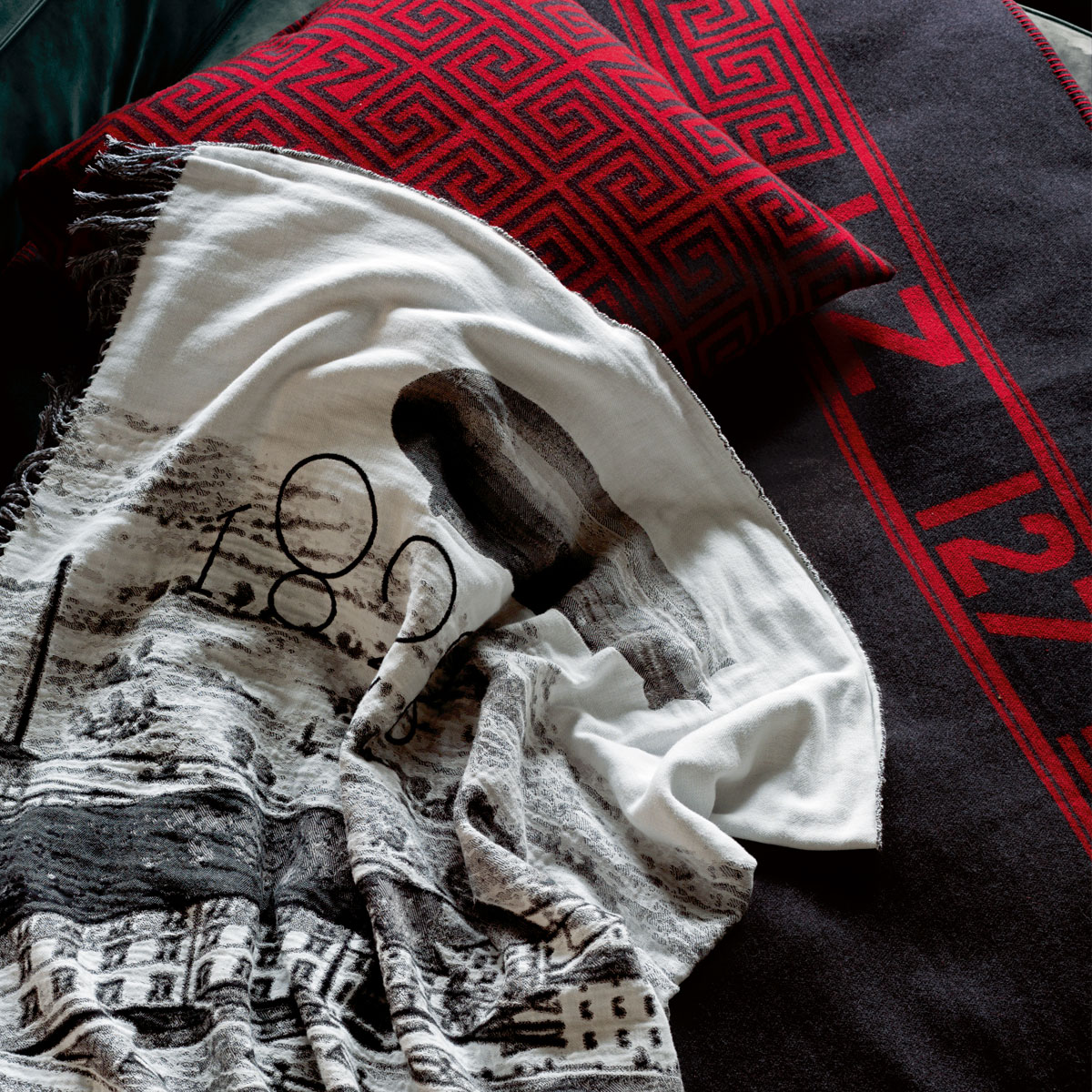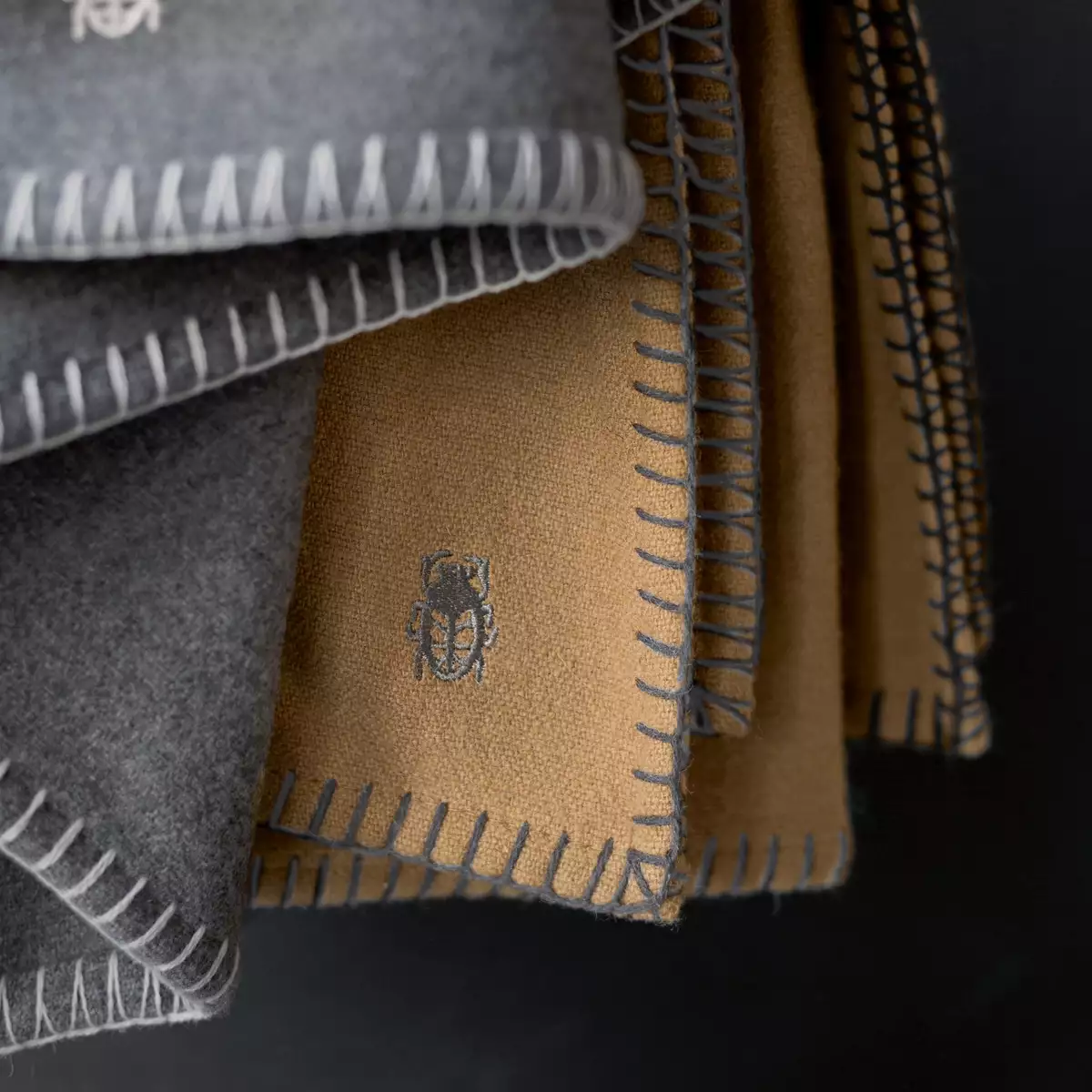 Since the 19th century we have been renowned for the quality of our products, standards we uphold still today. Using premium raw materials and knowing the origin of precious textiles come as naturally to us as our unfaltering workmanship.
JAG, the scarab beetle whose name represents the two founding brothers Jacob And Georg, pays homage to this quality standard, and can be found as a small signet on all of our products.
Continual surprise while staying true to oneself - this motto echoes our passion for design, materials, techniques and colours. We create textiles that break boundaries while celebrating the joy of life. We create pieces to carry with you for an entire lifetime.