history stories to tell: 1928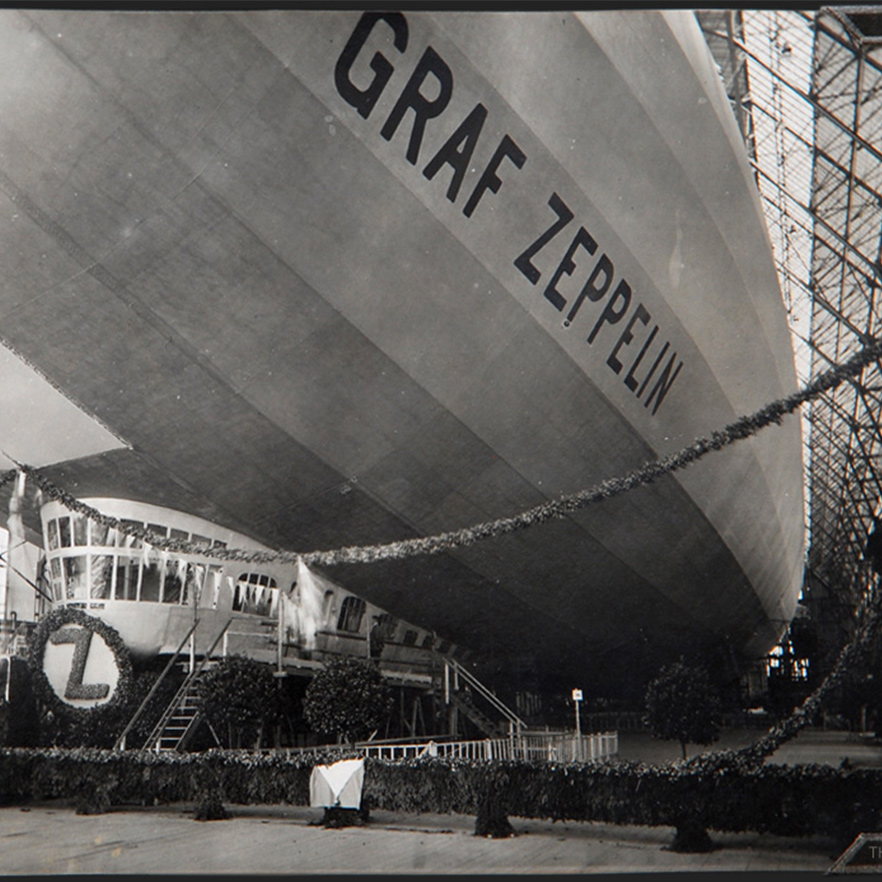 WHAT A HERO!
'zoeppritz since 1828'- blankets save the legendary zeppelin LZ 127
Airship LZ 127, also called 'Graf Zeppelin', took its first journey in September 1928. On the 11th of October in that same year, it left Friedrichshafen in Germany for Lakehurst in the USA with 20 passengers and 40 crew members onboard. This new Zeppelin was more luxurious than any of its predecessors, having a specially fitted interior - including the 'zoeppritz since 1828' LZ127 blankets which had been specifically designed for this airship.
As the new lavishly outfitted Zeppelin took to its voyage, bad weather meant that a longer, more Southerly route would have to be taken. On the morning of the third day en route while passengers were having their breakfast the Zeppelin, travelling to the south of the Azores at this point, ploughed straight into a wall of ominous storm clouds. The bow of the airship suddenly dropped and Lady Hay Drummond-Hay, an English journalist on board this flight, described the ensuing scene as complete chaos, with tables and chairs and the delicate blue and white Zeppelin porcelain being thrown around. The storm winds had torn away part of the fabric covering the port side fin, leaving the remaining strips of ragged fabric slapping against the side of the ship. Six volunteers, secured with ropes and armed with tools, climbed the interior of the fin, which had its floor partially torn away, to cut the loose ragged fabric away and secure what they could. 'zoeppritz since 1828' blankets were then hastily sewn together and used to cover the gaping hole. This entire operation took five and a half hours and was a dangerous endeavour as the Zeppelin was in flight throughout. Finally, after 111 hours and 44 minutes, Airship LZ 127 landed safely in Lakehurst and was met with exuberant celebration.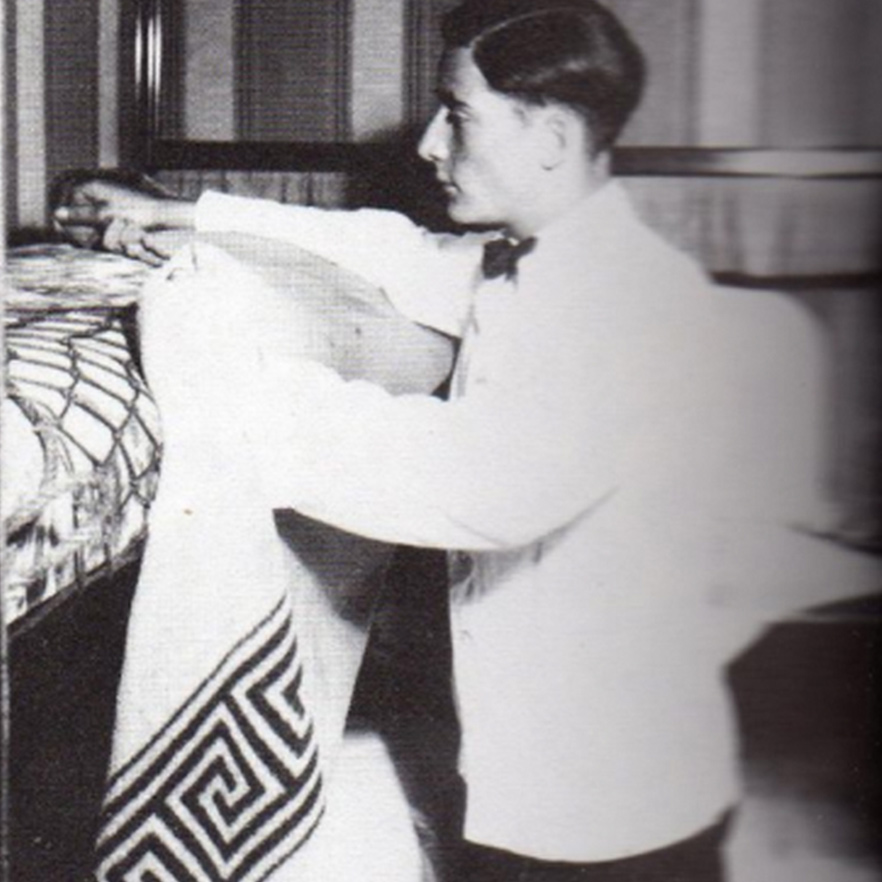 It was the courageous men, not least the durable blankets which proved to the world that an airship can cross the ocean. This historically significant, double faced throw was carefully modernised and reproduced for the 21st century in a luxurious merino Cashmere mix and aptly renamed, the HERO. The story of the legendary blanket and the Zeppelin's dramatic rescue continues to impress us to this day.
This classic piece is also available in both black and beige, as well as in a Mickey Mouse limited edition.
---