welcome to absurd paradise
WELCOME TO
ABSURD PARADISE
Picnic in the Garden of Eden
Our #331 ABSURD PARADISE stands for preserving paradise on earth and respecting nature, and the blanket of knowledge,made from pure soft cotton, is a key piece in our Trend Collection 2020 OVER THE RAINBOW.
The rainbow here represents the importance of nature conservation, lest we be cast out of paradise as Adam and Eve were.
Times like these illustrate more than ever what is valuable and important, and nature in all of its complex beauty is surely part of that. Who doesn't love enjoying nature in its many forms whether that's long mountain walks, or staying close to home in the garden.
It's even more enjoyable when you can make yourself comfortable with products that embody longevity and high quality, a matter of fact for us since 1828.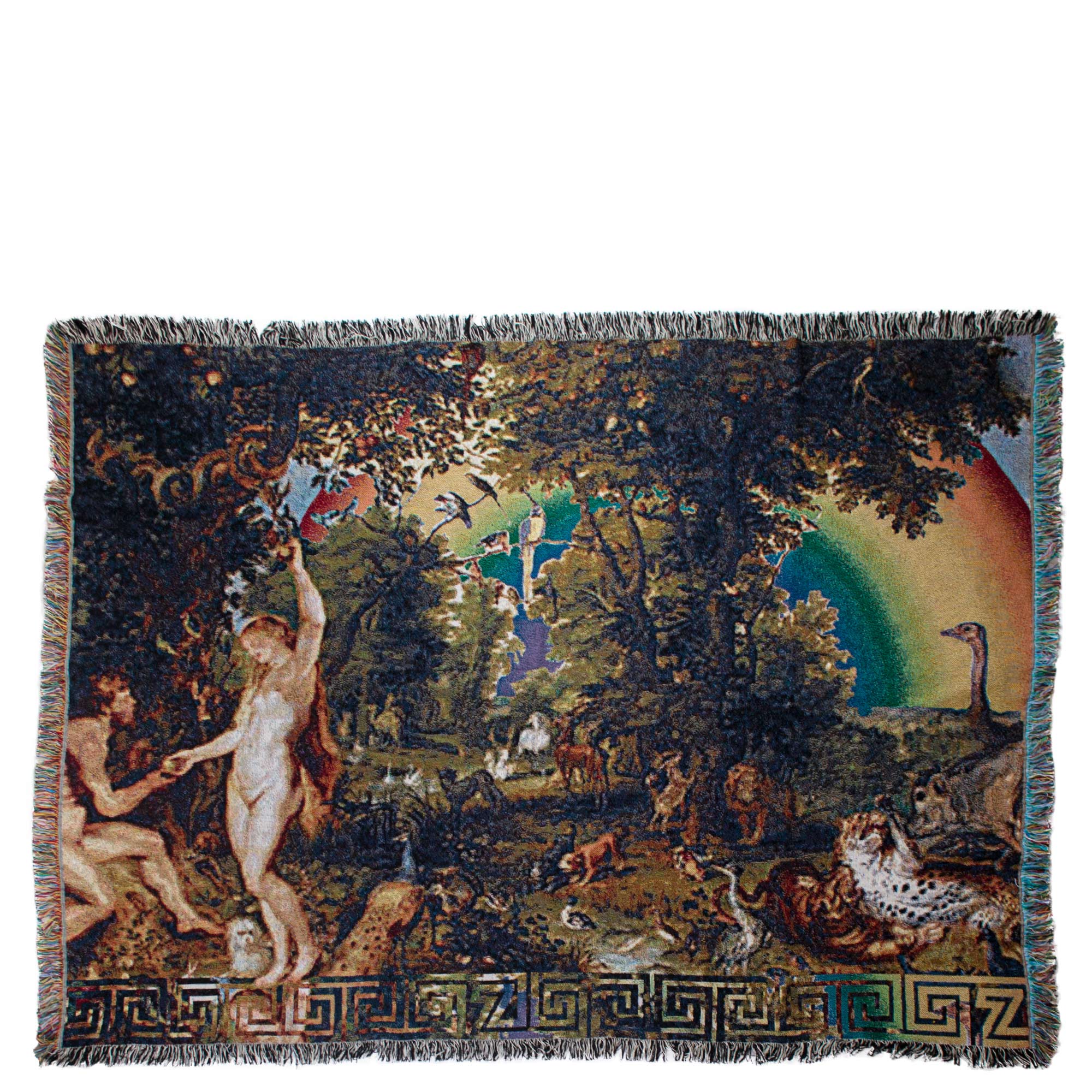 Linen cushion cover
incl. 19% VAT
Delivery Time: 3-5 working days*
---