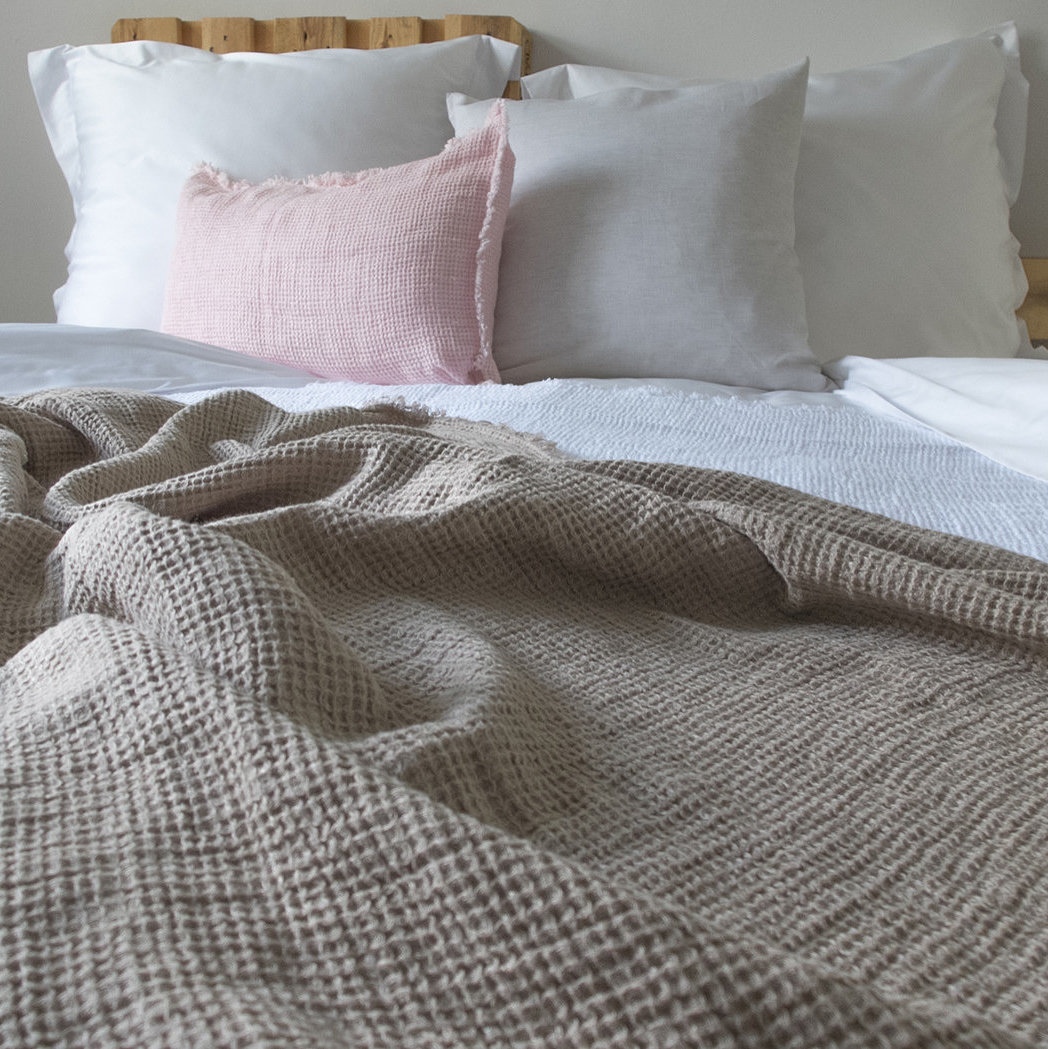 'zoeppritz since 1828'
LOVES TO STAY IN BED
PURE LINEN. PURE SLEEP.
On average, we spend nearly 25 years of our lifes asleep - no other activity in human life occupies more time. This is why the bedroom is the new second livingroom! This room is not anymore a mere room for sleeping - today it should be inviting and induce a sense of well-being.
The most important thing are textiles - they have direct skin contact; and this is why a high cosiness factor is mandatory. Different color combinations designs which help to re-invent the look of the room again and again are the add-on.
Our linen collection STAY can be combined infinitely: mix and match the noble bed linen made of premium-quality pre-washed pure linen in different colors and sizes. Partly plain-colored, partly with a mini meander-pattern and partly with small fringes; but always with a superior pre-washed vintage wrinkle look.
All pillow cases and duvet covers are finished with a row of fabric-covered buttons. And also here you can find our signet, the scarab beetle JAG, color-matchingly embroidered on every item. By the way: good pure linen is very non-slip; but becomes even softer and smoother the more it is used.
A perfect combination: linen trousers and coats in the same look - casual at home or as urban streetwear.